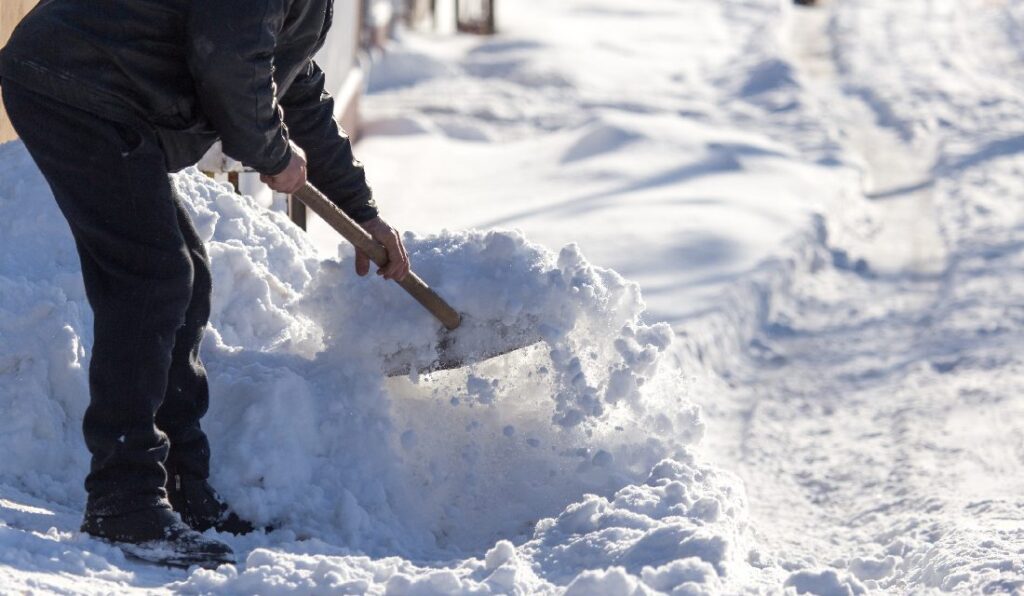 It's winter, and snow is in the forecast. You're probably not thinking much about it as you plan your snow-related activities; building snowmen, sipping hot cocoa, watching your favorite television shows, and enjoying the beauty of the season, but Old Man Winter has other ideas.
Cold weather extremes can wreak havoc on a home's systems, and excessive snow loads can lead to structural damage and even collapse. Signs of structural damage due to the weight of excess snow include, but are not limited to, bowing, sinking, leaning, sagging, and cracking in the home's walls and ceilings, doors and window frames, decks and porches, support beams, and foundation.
If you see any of these signs or hear cracking inside your home, you should evacuate if possible and call a professional to remove the snow from the roof and help assess any damage.
Every homeowner should have a snow-related action plan, beginning with plowing the driveway. The driveway must be clear, not only for your escape but for immediate access by first responders and contractors in the event you or your family require their services.
If you have livestock or other outdoor animals, you'll need safe access to their enclosures to provide care and feeding. If a veterinarian is needed, they, too, will require safe and immediate access to provide services and render care.
Below is a short list of things to consider when creating your Snow Related Action Plan:
Clear the driveway.
Clear snow from in front of doors and exits.
Remove branches and debris from all drainage ditches and culverts on your property, including the home's gutter system.
Plan to have dangerously heavy snow accumulations removed from decks, covered porches, patios, and roofs, especially if they are older and their structural integrity is questionable.
Remove snow accumulations from the perimeter of the home and any outdoor HVAC condensers and furnace vents. If you have gas appliances, blocked vents can cause unsafe levels of carbon monoxide to accumulate inside the home.
Have tire chains, shovels, sand or salt mixtures, and other snow-removal equipment ready.
Once you've established your action plan go ahead and enjoy the snow; build a snowman, sip some hot cocoa and rest easy knowing that you're ready for whatever Old Man Winter can throw at you, snowballs and all.
Working in snow and ice is dangerous, even for the most seasoned professionals. Use caution when working under trees and snow-covered rooftops.